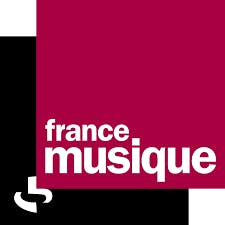 France Musique
Rajiv Jayaweera Pistils
Outside in Music, 2020
" Pistils " is the debut recording by Sri Lankan and Australian jazz drummer and composer Rajiv Jayaweera . The album features eight compelling and thoughtful originals, which draw inspiration from Sri Lanka. Rajiv Jayaweera's compositions are characterized by strong melodies and beauty, combined with complex bass lines and rhythmic playing. His band, made up of Chris Cheek (soprano and tenor saxophones), Aaron Parks (piano), Hugh Stuckey (guitar) and Sam Anning (double bass), really show why he is among the most in-demand musicians on today's scene.
Ellstandissa , which features the relatively little-known Thammattama drum (also called temple drum), a traditional two-headed drum played with a pair of fascinating curly wooden drumsticks and most often used in cultural ceremonies, incorporates the rhythms of a Sri Lankan dance called Gajaga Wannama, or elephant dance, in 7/8. The main melody of the song is circular and haunting, and is played over a counter melody that superimposes a polyrhythmic figure. Ellstandissa is an invented word that combines the names of the composer's grandparents.
Rajiv Jayaweera is truly a citizen of the world, a fact that permeates and weaves its way into his playing and composition. He was born in London, raised in Melbourne, is of Sri Lankan descent and is currently based in New York. He received his bachelor's degree in music from Victorian College of the Arts in 2000, and a master's degree in jazz studies from SUNY Purchase, New York, in 2013.
In Australia he has been a very active drummer, touring and recording with the country's top musicians including the Joe Chindamo Trio, Bennett's Lane Big Band, Sam Anning Quintet, Bopstretch, and the Crossing Roper Bar Project of the Australian Art Orchestra.
Since arriving in New York City, Rajiv Jayaweera has performed at legendary jazz clubs, Smalls, The Blue Note, Bar Next Door, Dizzy's (J @ LC), Birdland, and more. He received scholarships from the Australian Arts Council, the Ian Potter Cultural Trust and the US-Australian Foundation, and was a finalist for the prestigious scholarship Freedman Jazz Fellowship, occurring at the Sydney Opera House in 2013.